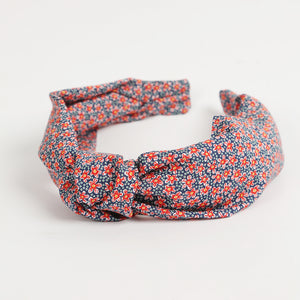 This beautiful Liberty of London fabric is perfect for adding a touch of elegance and glamour to any outfit perfect for all season! 

- Perdys unique design to maximise comfort.
- Suitable for adults and older children.
Approx 6cm at the widest part
Please note all items are made to order and slight variations in sizes may occur.