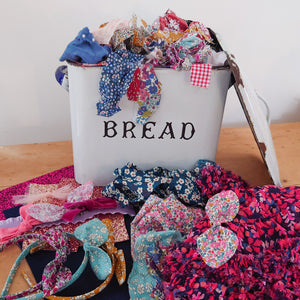 ⭐Amazing Mystery Sets⭐
I've been going through my huge stash and I have so many gorgeous off cuts or last pieces of fabric, not enough to launch products but they can be made in to stunning one offs, unique pieces! 
So I've decided to do some amazing mystery sets to use these beautiful fabrics, these sets will have a minimum of at least 4 items in and have a value between £20-£45.
The sets will contain beautiful handmade hair accessories and could contain bows, alice bands, clips, bobbles, snap clips.... All gorgeous and all unique!