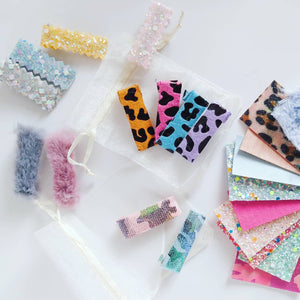 Five Midi fringe clips, choose either, glitter, rainbow glitter, animal print, camo print, faux fur, beautiful plain fabrics or a mixture.
These sets are all random, the picture shows some of the styles of clips that are available.
This is part of my aim to reduce waste and reuse every little bit of fabric. 
The clips are approximately 40mm