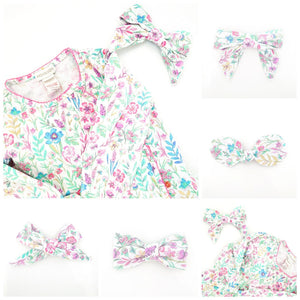 Have you got beautiful clothes you can't bare to part with, a special dress or an outfit that holds a thousand memories! Turn them in to beautiful hair accessories you can use again and again! 
The type and amount of fabric depends on if it's useable and what accessories can be made. Some ideas are handties bows, classic square bows, pigtails, Alice bands, little snap clips the list goes on.
Please contact us so we can discuss all options and let you know what we can do for you.
Prices start at £10.